PT-INNOVATION-0062
um projeto financiado pela EEA grants e Direção-Geral de Política do Mar, Portugal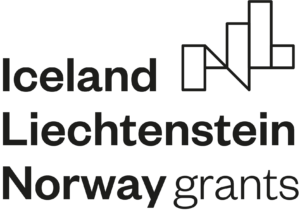 The reduction of marine litter is not only a challenge of technological disruption and digital innovation waste estimation and waste management. It requires the educational communication of evidence correlating actions to environmental impacts. Nevertheless, very few technological interventions in the metrology arena make it into routine use. CLEVER-Volume commits to provide an evidence-based communication to overcome the current lack of certainties found in previous study; and to complement the marketing strategy that represents and complements our product commercialization. For the project to be successful, the communication and dissemination of its efforts, experience and results are crucial and will influence the short term and long-term impact of the project.
The project PT-INNOVATION-0062 aims to ensure the high visibility, accessibility and promotion to the efforts on marine litter management. To bring this about successfully, we consider the specific objectives, described in Table 1.
Table 1. Specific objectives of the communication efforts
During the feasibility study, they were dentified four main groups of stakeholders likely to be interested in the project outputs (table 2), and therefore targeted by the consortium for the sentivity&Educational efforts. Table 2 expands efforts´ appropriateness concerning the targeted audiences.
Table 2: Target audiences
The project has also produced a rich and diverse series of information and outputs. This output information provided in an easy-to-understand, non-technical fashion way, through the various communication activities supported by: key facts, objectives, and expected results covering the whole projects; events; and outputs& outcomes. The information has been provided in specialist-audience adapted language, through various dissemination activities, including (i) internal results (to be used by the consortium), (ii) partial results to be shared with peer groups, industry, and professional organizations; and (iii) final results of the project. Table 4: Communication Action Matrix, presents the list of communication activities, including details on each partner's tasks and responsibilities.
The project has been tested operationally on the Port of Aveiro.